Through my public sector workplace computers i am able to access afed, libcom and other sites.
however, it seems links to radical workplace struggle / syndicalist websites are blocked. this would be the only rational explanation i could think of that would explain why http://www.solfed.org.uk/ is blocked.
Weird.
Heres a pic of what appears instead: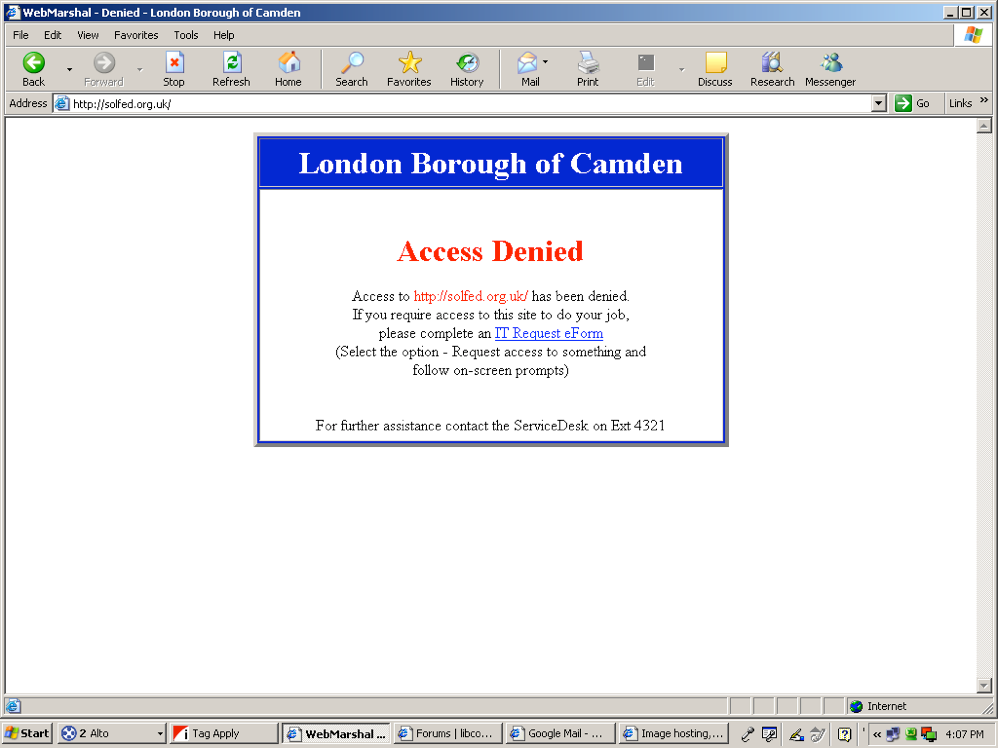 (open the image url http://i1224.photobucket.com/albums/ee364/froggermonster1/solfedblocked.png to read the text)
We had a library day of action today, a few trots turned up and left despicable counterfire leaflets everywhere.
Anyway, just thought i'd let SolFed know that you're important enough for the state to intentionally repress specifically you in the workplace