The final battle will come shortly. Serious injuries occurred today. The only remaining occupied factory building is the paint department, with about 500 strikers defending it. The cops have taken control of all the rest of the surrounding buildings. The crackdown on the strikers has been extremely brutal.
***Update August 5, 2009 4:30 p.m. (Korea time)***
Condition of workers mentioned in previous thread: one fell going from roof to roof and broke his vertebrae, as well as head injuries. Serious, but not life-threatening. 2 others fell from roof, but injuries were not as serious. But 30 others, on both sides, were injured and needed medical attention.
The paint building is the only one still occupied by strikers. It is in the middle of all the red circles, with the "2" in it.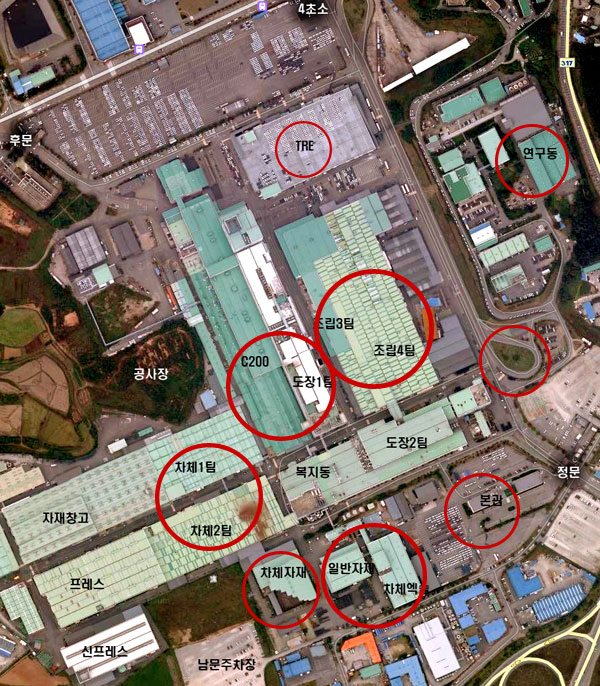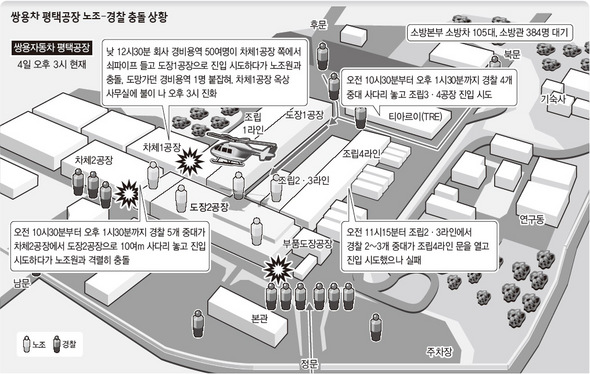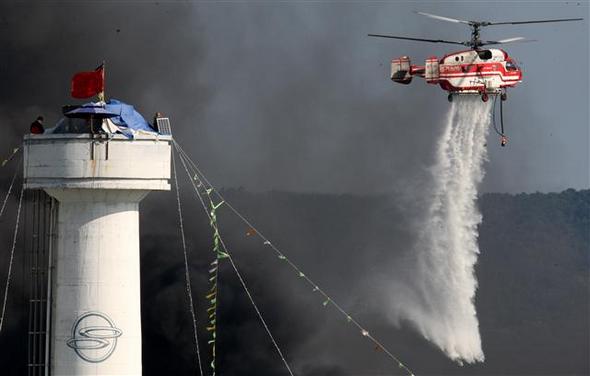 Injured combatant: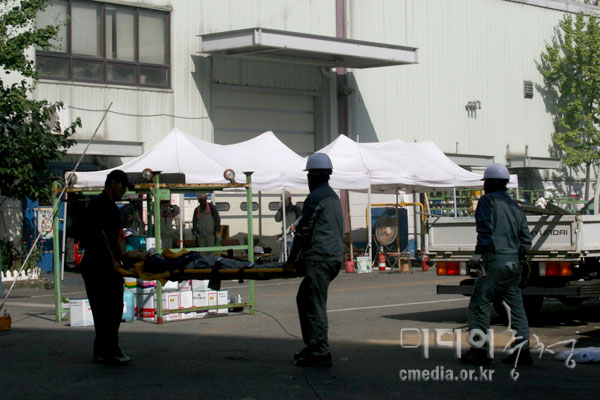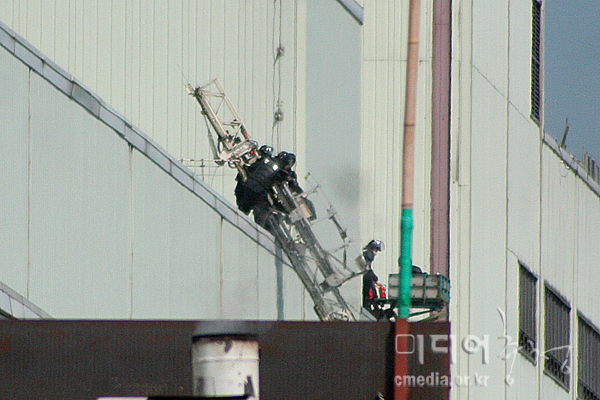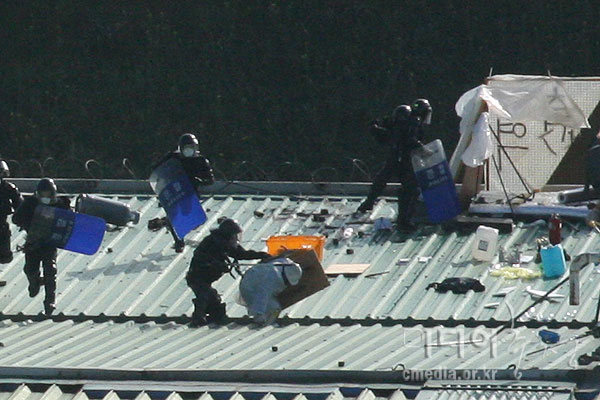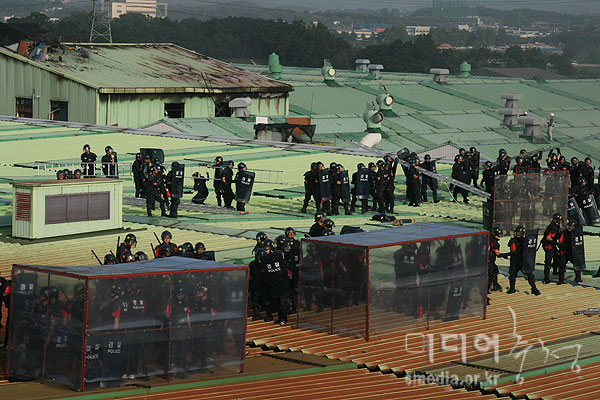 Fucking bullseye!
Some kind of stun or dart guns:
The news we've gotten seems to indicate that the fighting has calmed for now. A few more strikers left the occupation today. The chief of police has promised more lenient sentences for those turning themselves in before August 6. More reports, with hopefully more details of the condition of the approximately 500 remaining strikers barricaded in the last occupied building of the paint department, coming soon...