This dropped off The Guardian front page pretty quickly.
There were a bunch of Far-right protestors, who had been protesting against the "censorship" of infowars. A group carrying the same flags, posters and wearing the same "Make Britain Great Again" hats etc then went to socialist bookshop Bookmarks and vandlaised the displays and destroy books.
This has been posted as an image of the group shortly before.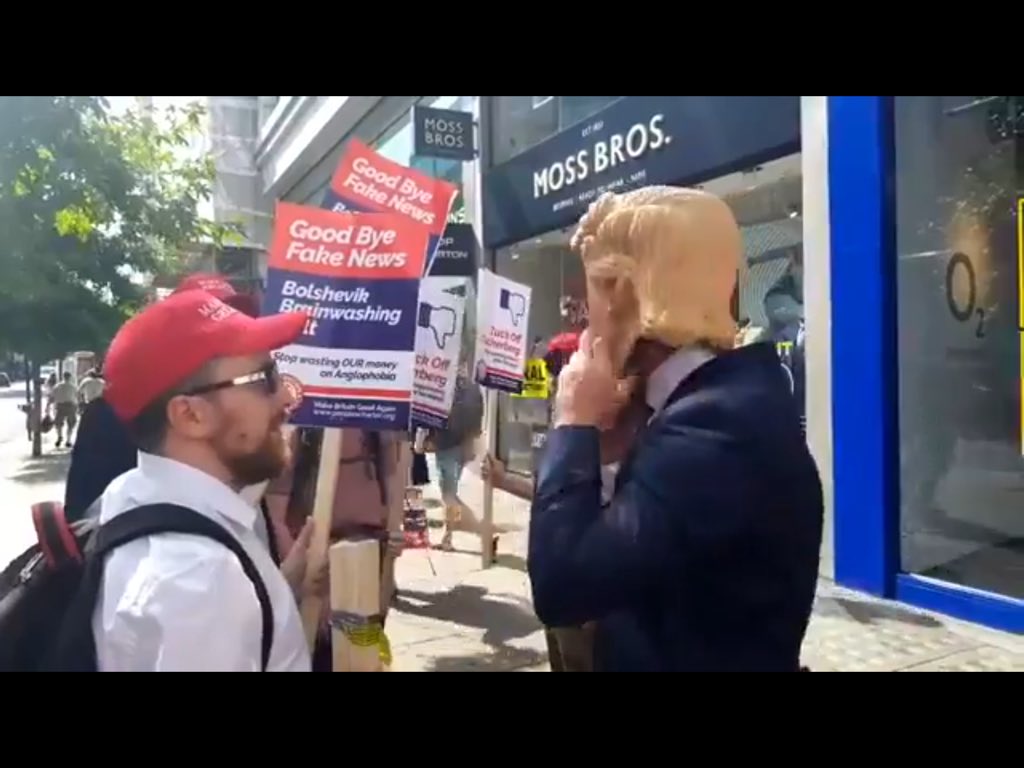 It's unclear how many were involved, police were called but made no arrests.
Is this another sign of an emboldened far-right?
The group that organised the infowars march is people's charter, someone identified its leader, Luke Nash-Jones in a photo, but not necessarily as participating in the attack. A quick look at their page shows pretty standard islamophobic brexit rubbish. Amusingly he complains that Europeans have more right to come to Britain than commonwealth members, perhaps he hasn't realised what colour most people living in commonwealth member countries are...