Washington apartment complex resident P.J. Johnson leading chants outside the residence of landlord Richard Byrd.
On a May evening in 2019, P.J. Johnson walked to the front door and saw the big, bold notice that marked the beginning of a new housing struggle in Pasadena. Johnson, and all other tenants of the 278 E. Washington apartment complex, were suddenly being pushed out. Evicted.
She recalls her initial reaction; "What is this?" Johnson asked herself. "I paid my rent, I haven't done anything."
Johnson and others in the building have a significant sense of attachment to the complex. "I really loved it," Johnson, a mother of a 13-year-old son, said. "I loved the community, and for us to lose it the way that we did was horrible."
As we walk together she describes what has happened since the notices were posted, and points to different units, explaining the just how long some of her neighbors have been here. "40 years right there, 22 years down there," Johnson said as she looked around the courtyard.
One tenant, who has been living in his unit for 40 years, is currently suffering from oral cancer. He received the same notice as Johnson, a tenant who "walked in the door a year-and-a-half ago," as she put it. "It makes no sense … It says (the landlords) have no humanity.
After some tenants left the building, the landlords flipped their units immediately
As soon as certain homes were cleared out, the renovators "torpedoed that apartment," Johnson said. "They put in a new washer and dryer, a new refrigerator and a microwave."
The Washington 16 tenants were left in the dark for weeks following the notice.
Pasadena's Tenant Protection Ordinance, or TPO, is a set of guidelines that requires landlords to, among other things, provide information about their plans for a property. However, "the landlord has been totally absent," Johnson said.
The tenants were given a 60-day notice and told that the former property manager wouldn't be available after mid-June.
After the notice, Johnson called the management and was unable to get a straight answer about what was happening at the Washington complex.
"But where does my check go? 'Oh, we don't know.' Where is my security coming from?" 'Oh, we don't know,'" Johnson recalls. "For a whole month, I paid my rent and I had no access to anybody. They got my money and if anything went down in the apartment, it would have just been 'sorry,'" from the new company.
The property was purchased in Aug. 2018 by Nevis Capital, a limited liability corporation (LLC). Use of an LLC can help property owners shield their identities by allowing them to hiding behind the name of the organization.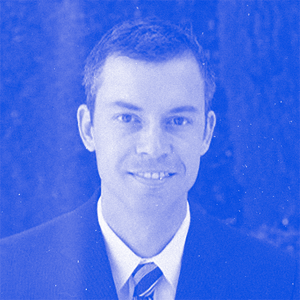 Landlord Richard Byrd
"It's intentional to obscure that ownership," Allison Henry, a community member and housing rights activist who helped organize with Washington 16 tenants, said. But the main owner is Jeff Lee — the Nevis Capital company manager, according to his LinkedIn account.
One of the building's other new landlords, Richard Byrd, described as a "high-powered real-estate developer" by a tenant organizer at a pre-action meeting, took part in kicking the 16 families out of the building with the intention of renovating the units in order to dramatically spike their rental rate.
Since Byrd is a Pasadena local who lives minutes from the apartment complex, tenants and their supporters made plans to pay him a visit. They organized a July 12 march and picket line on the sidewalk in front of his home.
The action began with about 40-50 supporters and tenants rallying at a pre-selected location in preparation of marching on Byrd's cozy Spanish style two-story house.
The energy of the group began to crescendo as the march got underway. Many chanted while en route: "Housing is a human right! Fight, fight, fight," and continued at the destination. "Hey, hey! Ho, ho! Give us all our TPO!"
Tenants and supporters rally outside of landlord Richard Byrd's home.
Between the chants and cheers, speeches were also directed to Byrd's front door. Ms. Johnson's speech called particular attention to the plight of her most vulnerable neighbors, laying blame for their being turned out into the street directly on Mr. Byrd and his associates.
She mentioned how her veteran neighbor "fought for this country, and now he's being displaced."
"That's not O.K." Johnson said into the megaphone.
Minutes after the group had arrived at Byrd's house, the landlord peeked outside his window two or three times. The group chanted at him, asking him to come engage with his tenants. But to no avail.
Soon after, the police arrived. First there were two or three, then that number gradually increased until there were a total of nine officers responding to the scene.
During the pre-action meeting held by the tenants and their supporters the Sunday before the demonstration, a designated police liaison was chosen. David Chavez handled all discussion with law enforcement; acting as a buffer between protestors and police.
The first officer to speak to Chavez told him that they had received a call from somebody.
"That somebody was Richard Byrd," Chavez said. Byrd told the police the protestors were "disturbing the peace."
Three deputies entered the Byrd residence and spent several minutes talking with him inside.
After their rendezvous with the seemingly terrified landlord, the police reemerged and spoke to Chavez once again.
The police said Byrd explained that he was "only a partial owner."
"So it's kind of like a basketball team," the officer told Chavez. "That's what they were trying to explain to me," Chavez said. "They were basically taking (Byrd's) side right away. Like, trying to advocate for him. You know, he needs a lot of advocacy — poor guy." Chavez joked.
Chavez clarified the complexity of the situation to police. "That's not actually how it's working," Chavez said. "...To say (Byrd) has no influence is kinda ridiculous. You're saying he can't call his (business) partner and explain the situation? Or even respond to the residents? That's ridiculous."
After about an hour of rallying outside of Byrd's residence, the group headed back to their meet-up spot to debrief, mingle, and take group photos.
Another action took place on July 26 at the aforementioned Jeff Lee's home. Johnson said, through email, that he Lee was not home, but the protest "had a good amount of people."
"We had some of his neighbors come out also, but they did not speak," Johnson continued. "No police, but security came up but did not bother us."
Gloria Hughes is a community member who attended the July 12 protest to support the Washington 16.
Hughes said actions like this are important because "you're hearing from the people that are down in the trenches [...] The community don't even know that these types of things are happening unless somebody speaks out and lets them know […] Now everybody's ears are open."
Hughes said the residents on Byrd's street "probably had no idea that their neighbor had tenants that feel like he's doing them unfairly and putting out 16 families out in the street. But now they know."
Some of Byrd's neighbors came out of their homes to see what was happening as vehicles drove by the demonstration slowly and inquisitively.
The neighborhood associations in Pasadena are difficult to mobilize actions like the Washington 16's. "It's typically homeowners" who live in the city's neighborhood associations, Henry said.
The Washington 16's apartment building is within Henry's neighborhood association boundaries, which propelled her and members of her community to participate in the action.
Henry said it's important to help the non-renting members of these neighborhood associations see that renters are "not disposable" and do in fact "have ties to the community."
"Pasadena is a very unusual community," Henry said. It's an "older" and "more affluent" area. This is part of what makes these struggles against housing injustices so difficult in the city.
The struggle faced by the Washington 16 is one of many plaguing the greater Los Angeles area, one that can not be abated by simply building a few so called 'low income' units into each new mega apartment complex that is built in the city.
Clearly, the landlord class is organized. They are capable of spending millions of dollars to prevent the passage of tenant protections (e.g. the onslaught of ads opposed to Proposition 10). We too must be organized as a class, to collectively challenge and defeat parasitic landlords
That certainly doesn't mean relying solely, or primarily, on ballot measures or politicians to come through for us. Instead, we have to organize ourselves to fight for greater control of over our living situations. This means speaking to our neighbors about our shared problems, joining rank and file organizations like the L.A. Tenants Union, and ultimately building enough power to punt landlords into the dustbin of history.
"We were treated as numbers," Johnson said. "They didn't even want us to be here," but "I believe God." And "God said 'this is what your real purpose is: to be here and to fight with these people becauin se what is happening is happening all over the world."
•••
Salvo is a quarterly print and digital newspaper, covering issues in the greater Los Angeles area from a working class perspective.
Subscribe via www.patreon.com/salvopaper to receive print issues of Salvo mailed to your door for between $4-10 a year.
Follow us on instagram: @salvopaper - or on twitter: @salvo_paper