Thought this was worth a thread:
Hospitality Workers to Strike Together on Thursday October 4th.
Quote:
In a historic move, hospitality workers in the McStrike, TGI Fridays Strike and SpoonStrike [JD Wetherspoon] are staging coordinated walkouts to highlight issues of low pay and insecure working in the UK hospitality industry. They are part of a growing movement of workers who face similar conditions of poverty pay, precarious contracts and lack of union recognition.
Workers in two Wetherspoons pubs in Brighton, McDonalds in Brixton, Crayford, Cambridge and Watford, and TGI Fridays workers in Milton Keynes, Covent Garden and Stratford in London will be going on strike.
The IWW courier network are calling for strikes on the day: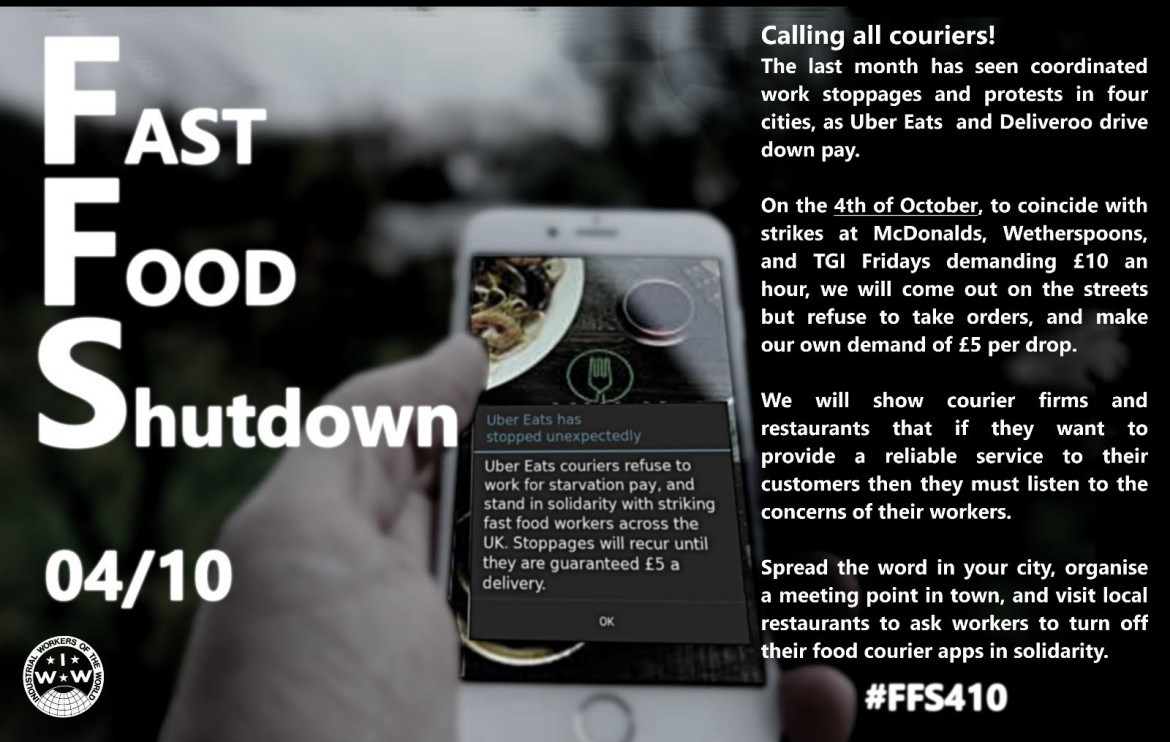 Also now apparently endorsed by a branch of the IWGB organising private hire drivers.
There'll be a central London rally happening on the day, dunno what's happening elsewhere but you'd hope there'd be stuff in Brighton/Cambridge/Milton Keynes at least. [EDIT: Just found FB events for Brixton, Brighton and, uh, Brighton again.] Anyone got any thoughts, analysis, or whatever to offer?